[ad_1]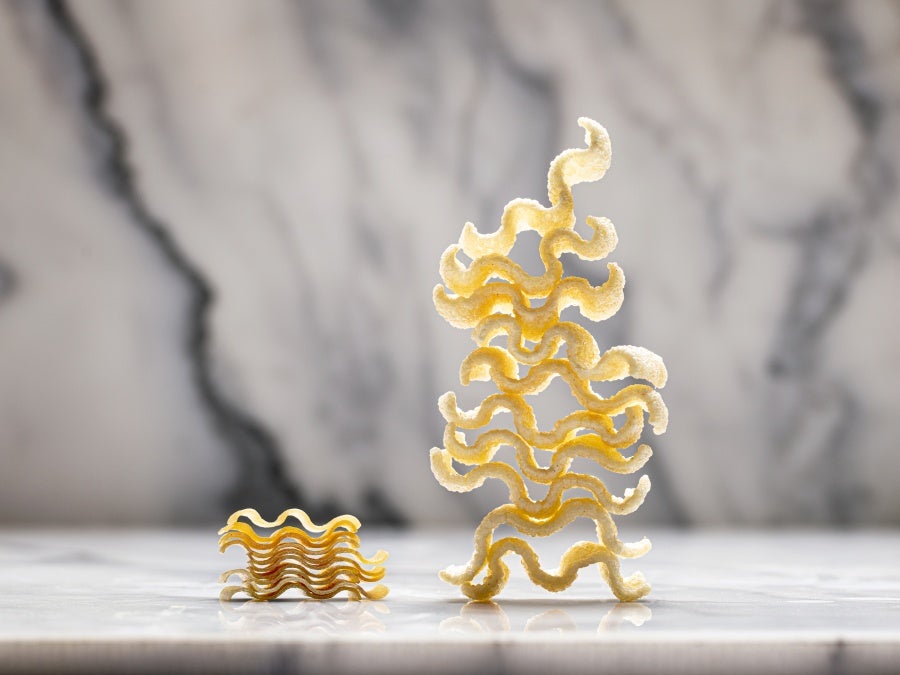 Finnish food and beverage group Paulig has doubled the capacity of one of its Spanish factories with a gluten-free snacks line for Tex-Mex brand Liven.
The investment, of an undisclosed amount, will take the capacity of the factory in Berga, Catalonia, to 40,000kg of food per day.
The line produces 3D 'pellets' – ingredients that are fried or expanded by air before being seasoned and packaged.
The pellet line is being tested and is due to be operational in September. Paulig said it will be used to "manufacture new shapes and formulations". It will be powered by renewable energy, mainly from biomass and photovoltaic solar energy.
"The new line allows Paulig to expand the current portfolio with new 3D pellets, trefilated or different shapes, both for frying and for expanding with air or salt for better-for-you options," Paulig said.
"As an added value, all the pellets of this new line will be gluten-free, also offering bio alternatives.
"The implementation of the new pellet line in Berga is an example of improved competitiveness and innovation capacity as a result of Paulig… acquiring Liven."
Helsinki-based Paulig acquired Liven in January 2022.
At the time, CEO Rolf Ladau said: "The acquisition of Liven is an important step in the execution of our growth strategy and ambition to become one of the fastest-growing and profitable food and beverage companies in Europe and a sustainable frontrunner in the industry.
"Liven's agile innovation and production capabilities strengthen Paulig's position as the leading European Tex Mex company, and also complement our offering with new types of snacks."
Paulig is a family-owned business with roots dating back to 1876, and supplies Tex-Mex spice pastes, salsa and tortillas through its Santa Maria brand, along with Thai and Indian foods, plus drinks including coffee. Its other brands include its namesake line of roasted coffee, Risenta pulses and museli, Poco Loco line of snacks and Tex-Mex brand Zanuy.
The company posted sales of €1.1bn ($1.2bn) in 2022. It employs 2,300 people across 13 countries.
Earlier this month, Paulig offloaded its shares in German spices producer Fuchs Group.
Liven, also a family-run firm operating from two plants in Puig-Reig and Berga, produces tortilla chips, wraps and Tex Mex snacks, with gluten-free and organic options. The company is headquartered in Sant Cugat, with a distribution centre in Ocaña.
[ad_2]
Source link